meet us at the farmer's market!
What you will find at market
Farm Fresh Eggs
Cheese
Pork Products
Vegetables
Tuesdays at Bogert Farmer's Market
5 - 8 pm
June 18th - September 10, 2019
At Lindley Park on East Main Street
Bozeman, MT
————
Wednesdays at Big Sky Farm Market
5 - 8 pm
June 5th - September 25th, 2019
At The Fire Pit in the Town Center
33 Lone Peak Dr, Big Sky, MT
————
Saturdays at Gallatin Valley Farmer's Market
9 am - 12 pm
June 22nd - September 14th, 2019
At the Haynes Pavilion at the Gallatin County Fairgrounds
901 North Black, Bozeman, MT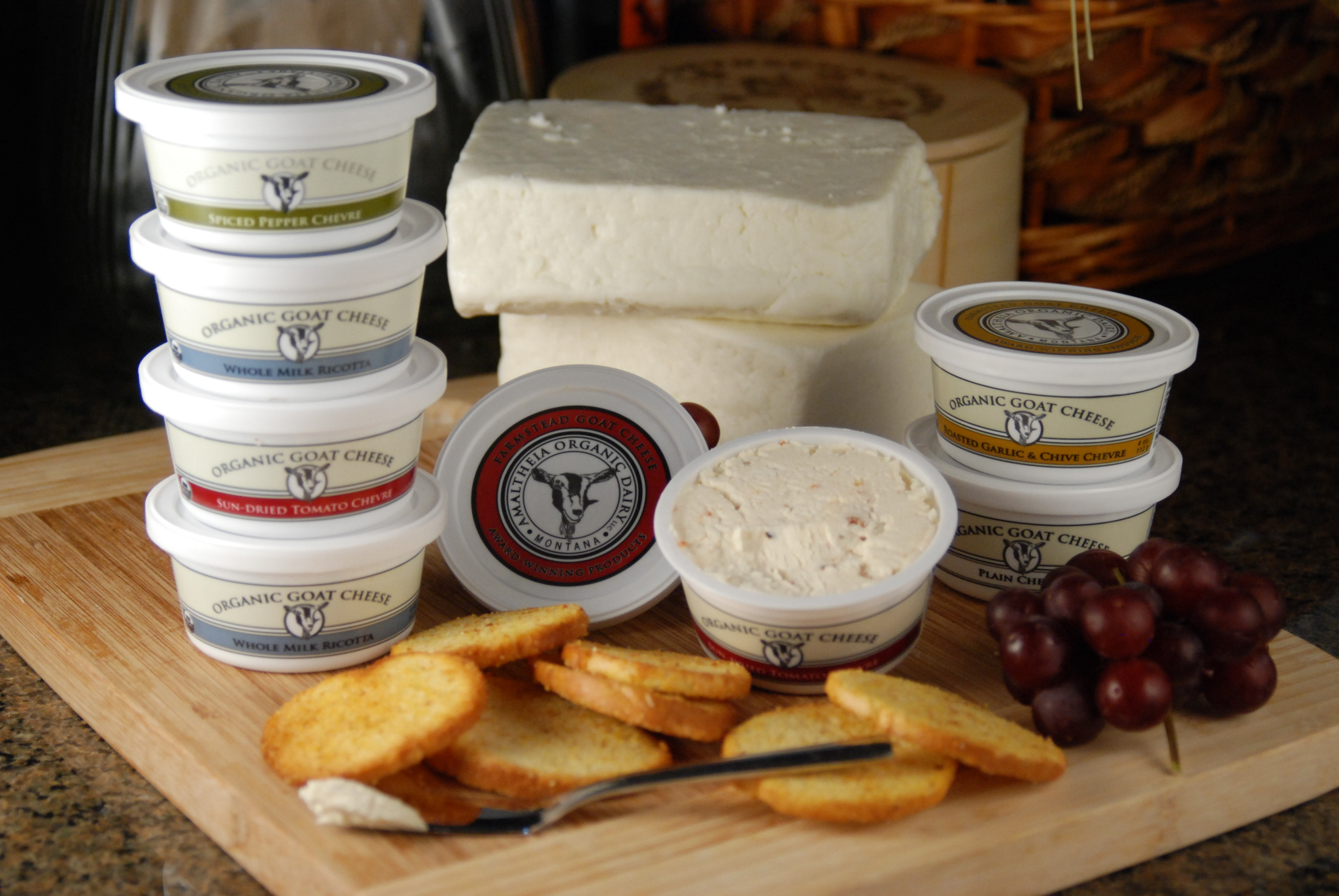 Saturdays at Bozeman Winter Farmer's Market
9 am - 12 pm
September 21st - May 2nd, 2020
At the Emerson Center for the Arts & Culture in Downtown Bozeman
111 S Grand Ave, Bozeman, MT
WHOLESALE
You will find Amaltheia's exquisite organic goat cheese served in the finest dining establishments across the country. Our award winning cheeses can be purchased through DPI, Albert's Organics, UNFI, or at co-ops, natural foods stores, supermarkets and specialty stores nationwide. Just ask for our products by name or you can order online here.